Create Post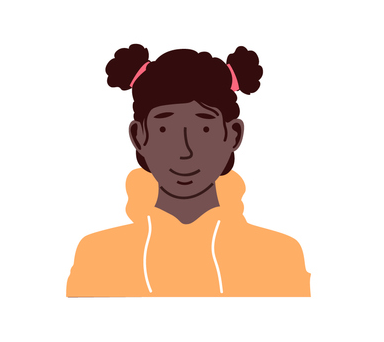 Chow420: Hemp General Store for Vetted CBD Products
2022 Jul, 14
Chow420 is a CBD brand based on the sale of vetted CBD products of all extracts. Buying CBD in today's market can get tricky. This is because of the high level of distrust in the market. Many brands have anchored their strategies on outlandish and aggressive marketing at the expense of product content and customer safety. Reports by several institutions and publications, such as Leaf Report and PennMedicine, have identified the issue of mislabeling of THC and CBD content. Over 70% of products on the market are said to misrepresent content. Furthermore, it is argued that at least half of all sleep CBD products are not accurate with regards to the detailing of particular content compounds such as CBD and CBD.
QUICK SOLVE
In response to the situation, Chow420 has opted to fill the gap. With an innovative solution to the problem of mislabeling, Chow420 has developed a blockchain-based recording platform for the lab test results of all products sold on its ecommerce website. With this effort, Chow420 has practically eliminated the snag of distrust in the space. If people are staying away from CBD because they do not know what is in the container, they can be sure of what they buy on Chow420.
Called the 'Know What You Buy' program, the initiative is aimed towards improving the trust situation in the CBD ecosystem.
HEMP GENERAL STORE?
Chow420 is the complete hemp CBD marketplace. Building on its commercial safety solution, the company is also a powerhouse for CBD commerce. Chow420 hosts a versatile eCommerce platform that allows for selection of CBD on the bases of category, spectrum, effect, cannabinoid content, terpenes, strain and others.
Therefore, customers of Chow420 are able to shop on any basis that they wish. The brand is committed to ensuring that CBD consumers have accessibility with power. Summarily speaking, the whole of the Chow420 offering is consumer-facing.
SHOP BY EFFECTS
CBD shoppers buy gummies, vapes, oils and tinctures for particular aims. The most prominent of these are for sleep, stress and anxiety relief, pain relief, and focus. Other areas include intimacy and haircare. Chow420 makes the process easier for customers by providing graphical guidance to the different needs classifications.
Chow420 is the 420 CBD store for customers seeking an easier path to satisfying their needs and wants. You can find reliable and effective full spectrum CBD, alongside broad spectrum and CBD isolate options as well. On the haircare part, Chow420 currently carries hemp oil (seed-derived) hair care products that can assist in strengthening your follicles and overall hair health.
SHOP BY CATEGORY
Customers looking for all formats of CBD can find it on Chow420. Full spectrum CBD gummies that work, long-lasting Full spectrum oils and tinctures and potent CBD flower. Broad spectrum oils and gummies are also available for a tailored THC-free experience for optimal CBD benefits. Recently, a myriad of powerful hemp CBD edibles have been included in inventory. Also, personal care products containing CBD, growing in popularity, have been added.
High potency CBD comes in different forms. Customers have a right to choose how to take CBD, Chow420 is directed towards assisting its consumers in this area.
SHOP BY SPECTRUM
Shopping by spectrum is an option on Chow420. This is another area where the brand consciously contrives to simplify the CBD purchase process. The aim at Chow420 is to enable customers to buy the best brands, top quality full spectrum gummies, reliable full spectrum oils and tinctures, high potency CBD flower, effective broad spectrum gummies and pure isolate gummies on the website.
Buying by spectrum drives accuracy into the equation for Chow420. Here, all the brands are carefully listed for the customer according to spectrum.
SHOP BY CANNABINOIDS
On Chow420, there are several beneficial cannabinoids for customers to explore. From CBD to CBN for sleep, CBG, CBDV and THCV. Products have been classified according to cannabinoid content to make it easier for the consumer to make an informed decision. There is also information on other compounds like melatonin for sleep products.
OVERALL EXPERIENCE
Come on to Chow420 for your daily CBD needs. A curated and special shopping experience that includes recommendation-based shopping in the Chow's Choice initiative gives customers pre-selected products to buy from with generous savings opportunities.
For those seeking even more aggressive sales offerings, the SALE page provides much in the way of this end.
On Chow420, customers can choose to buy the finest CBD gummies, oils, tinctures and vapes with the assurance of safety, savings, variety and potency.
CHOWPODS
Do not miss out on the offline solution. At 14 different locations, Chow420 has launched smart vending machines to sell well reviewed CBD gummies, oils and vapes.
Bringing live convenience shopping to the CBD space, customers can now buy and use their CBD immediately.